Recently, I wrote one beast of an article about running an inbound marketing campaign from scratch.
Packed with almost 6,000 words and loaded with data and research material, it's definitely not for the short attention-spanned.
In that article, I dissected the elements of inbound marketing, piece-by-piece and explained the what's, why's and how's of trust-based marketing.
This article, which is a continuation of the previous one, is a testament to the practical applications of inbound marketing, and how it has grown real businesses from scratch.
I chose to write this article because, no matter how much you read about inbound marketing, if you don't see it in action, it might appear far-fetched and fluffy.
But that's fair enough.
You'll have your inhibitions.
Investing your marketing budget in the wrong direction may hurt your balance sheet.
After all, we're talking about the bread-and-butter of your business.
So, let's put those doubts to rest.
Because in this article you'll find inbound marketing case studies of 4 businesses who won customers using content and are still reaping its benefits as you're reading this.
There's definitely something to learn from each.
The 4 companies I'll cover are as follows.
°CRYO


Order of Man


Hubspot



Drucker & Scaccetti
Let's jump right in.
---

1) Inbound Marketing Case Study: °CRYO
Industry: Healthcare
About the company:
Founded in Dubai in 2013, °CRYO specialises in cryotherapy, a treatment that uses extremely low temperatures to drive four main benefits: Recovery, Beauty, Wellness, and Weight loss.
They provide treatments to clients across five continents through corporate owned stores and franchises.
According to Barish Elrekabi, °CRYO's vice president of marketing, it was this diverse customer base that led to the company's decision to embrace the inbound methodology.
"We wanted to pitch to our potential clients in a more targeted and data-driven way.
We have always been a Digital Marketing oriented company, however, we did not have an end-to-end solution.
We wanted to drive the right leads to our website and nurture them right through to sales qualification, while measuring effectiveness and ROI of the Digital Marketing activities."

After adopting inbound marketing in 2016, they've noticed a significant jump in their business metrics.
Their monthly website traffic has increased from 18,000 to 26,000+ since they started using Hubspot's inbound marketing tools.
Even their monthly lead numbers have increased from 350 to 800."

Here's a screenshot from their website.

The amount of content they've been pumping out is a testament to their successful inbound marketing campaigns.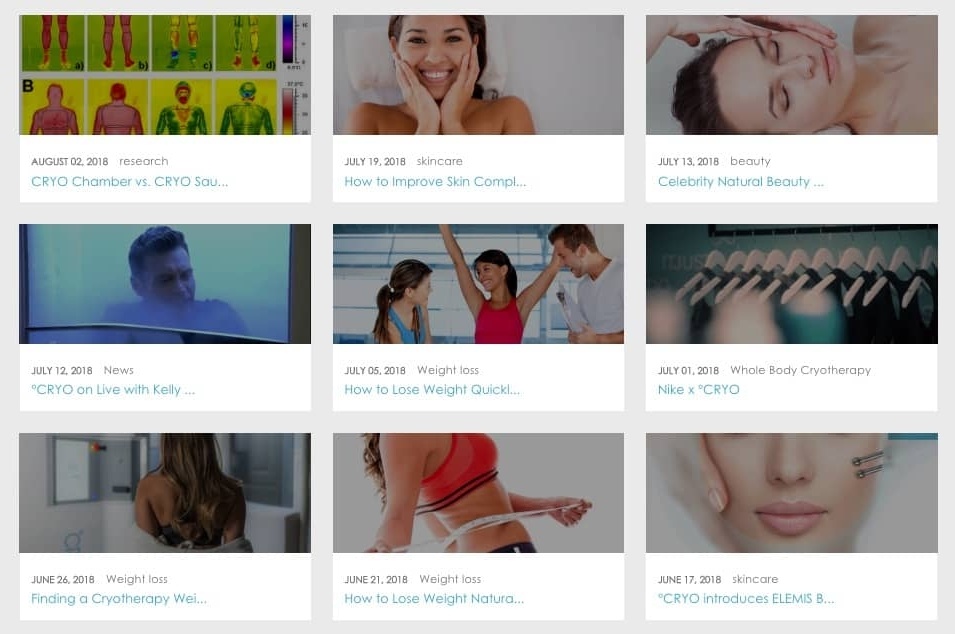 In short, °CRYO has experienced the following benefits with inbound marketing:
146% increase in revenue


128% increase in leads



44% increase in website traffic
Here's the link to the complete case study by Hubspot.
---

2) Inbound Marketing Case Study: Order of Man
Industry: E-commerce
About the company:
Order of Man is an online community for men to become better at all facets of life – from self-mastery to family, from money to contribution, and everywhere in between.
Founded by an army veteran named Ryan Michler, the website is a powerhouse of content in all forms - blogs, podcasts, videos and of course, the regular emails sent out to a tightly-knit community of men aspiring to become better versions of themselves.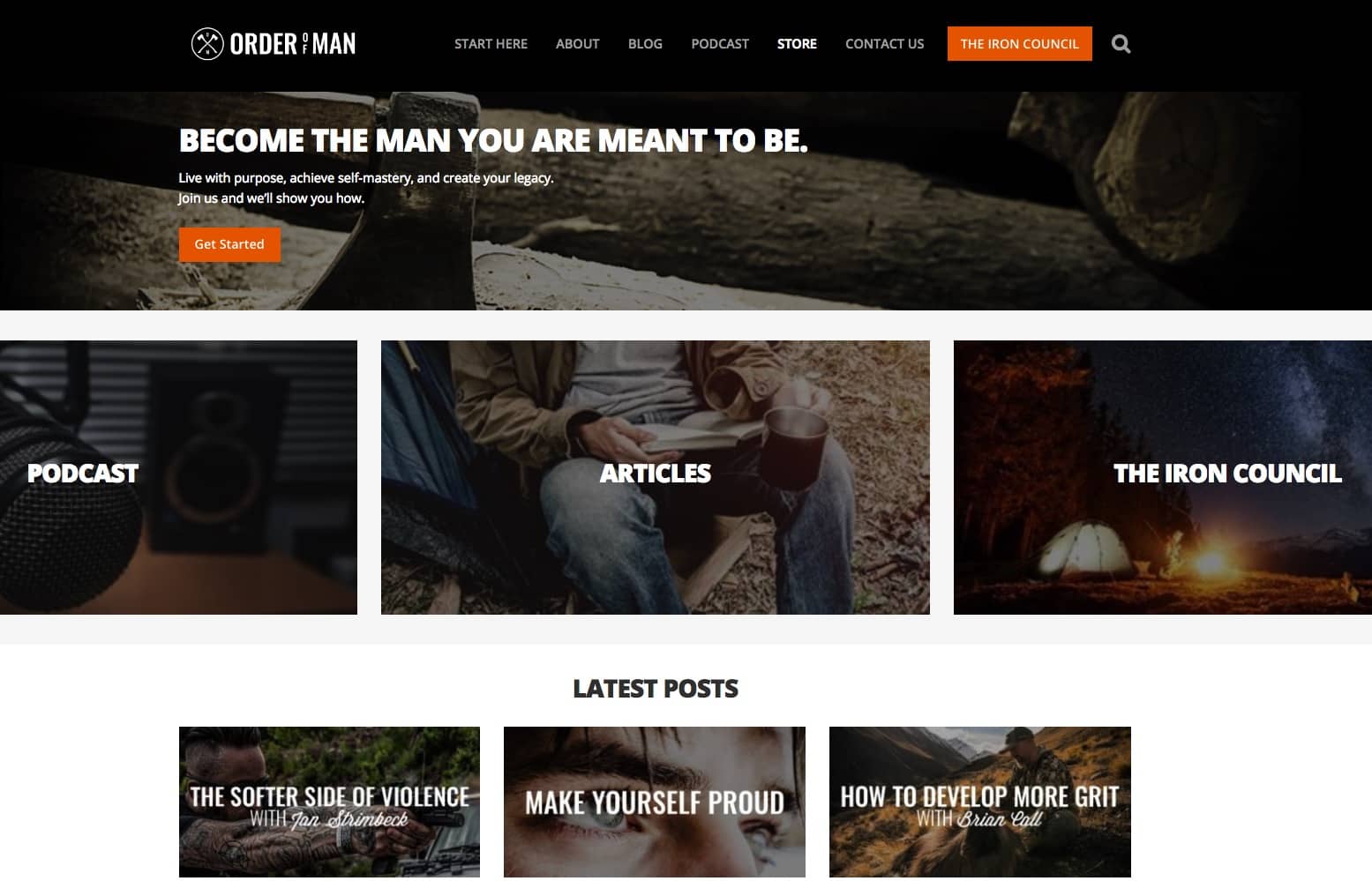 Behind all this is an e-commerce store selling items that'll help you lead a lifestyle of the ultimate man.
I've been a great fan of this website and was fascinated to discover how Ryan has woven inbound marketing into a men's lifestyle e-commerce store.
When you subscribe to the newsletter, you'll receive regular emails about the latest blogs, podcasts and company updates to keep you abreast with what's going on.
Here's an excerpt from a recent email by Order of Man.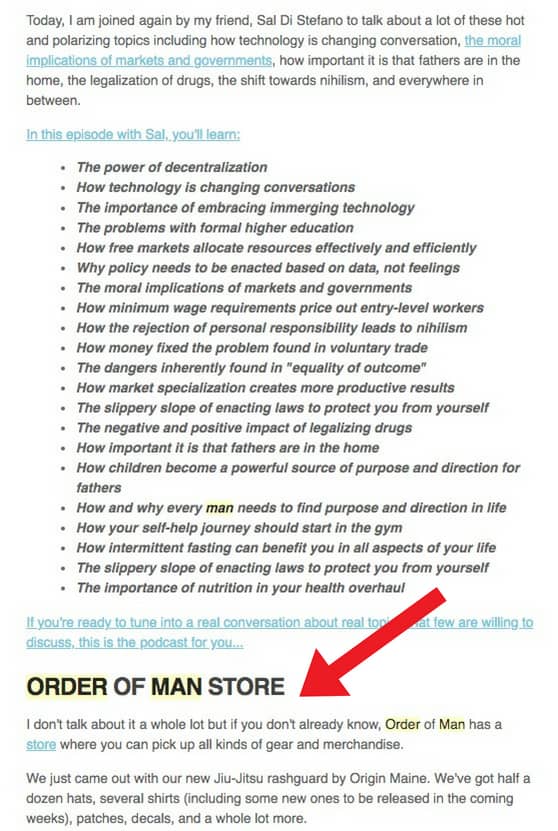 Notice how the email is full of useful content with a subtle mention of their online store.
The email isn't salesy, nor aggressive.
It's driven by content within context.
That is the essence of inbound marketing.
If this wasn't enough, they also have a Facebook group of 47,000+ members who have embraced the vision of the brand as their own.
This is exactly what the last stage of the buyer's journey preaches - turning customers and leads into advocates.
It wouldn't surprise me if their customers would eventually turn into blog contributors after absorbing the message of masculinity through regular nurturing.
---

3) Inbound Marketing Case Study: Hubspot
Industry: SaaS (Software as a Service)
About the company:
HubSpot was founded in 2006 by Brian Halligan and Dharmesh Shah, who grew it from zero to $100M+ revenue, with an IPO in 2014.
They're a leading provider of inbound marketing software as well an educator and thought leader on all things marketing.
Although this might appear to be a shameless plug, especially because we're a Hubspot-Silver partner agency in Dubai, it's actually beyond that.
HubSpot does deserve the praise they've earned since they started.
Having produced so much content in the marketing sphere, they rank #5 in the WORLD (in the online marketing tech space)

Most of their traffic is generated through inbound marketing efforts, which helps them get found on search engines easily.
And although they do spend on paid media, their organic search prowess is almost unmatchable.

The thousands of blogs they've published are paired with relevant call-to-actions and content offers.
They've also spent time & resources in producing custom landing pages with a very basic visual design, short form copy and a full lead form.
To top it all off, their landing pages are loaded with hundreds of different lead generation incentives (to match their blog article content and the searcher's intent) in exchange for a person's contact details.
They also sell inbound marketing software for a subscription fee based on their customers' number of CRM contacts.
Since content and value is what runs their business, they even launched a Free Website Grader tool in 2007.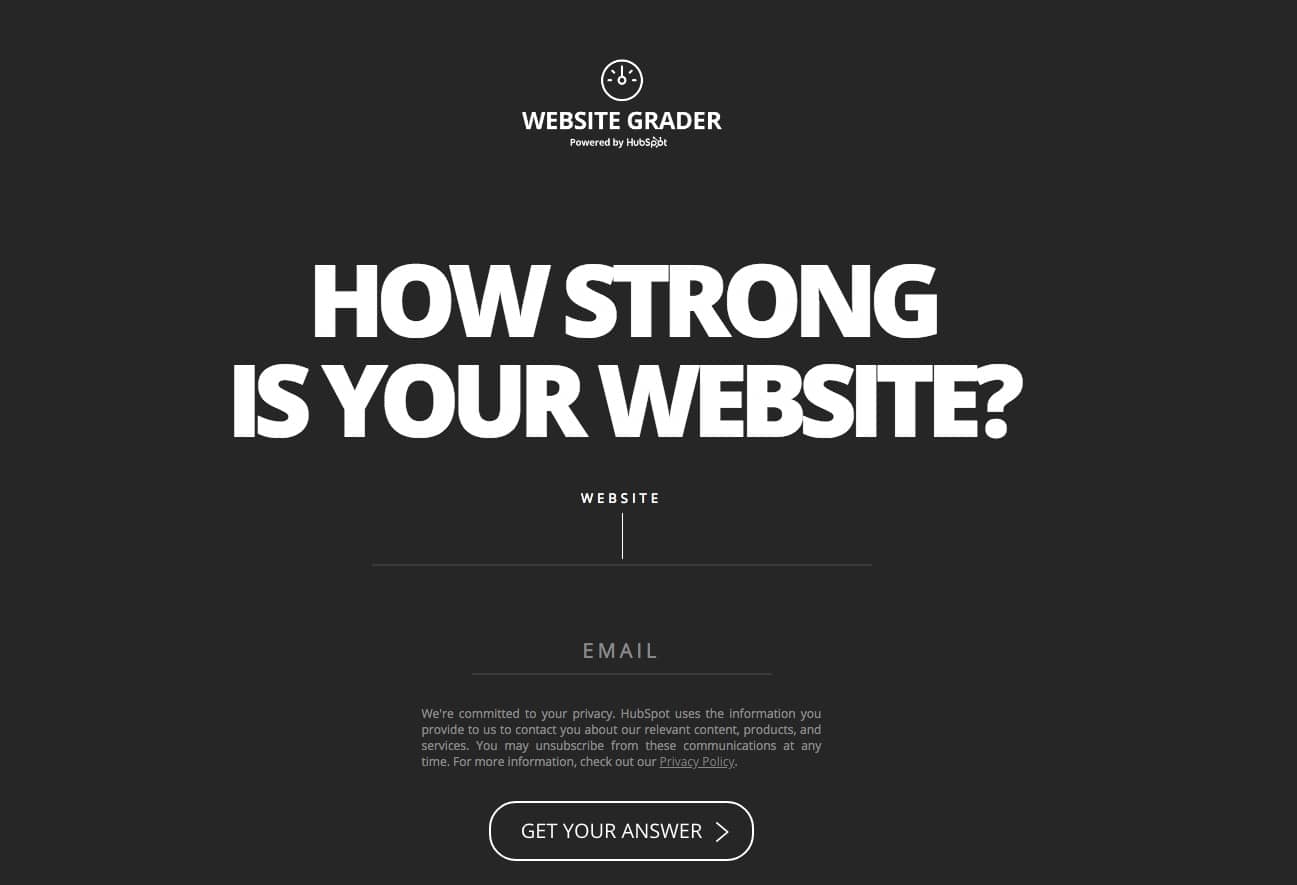 It had a simple modus operandi.
A person enters their website URL and email address to see how strong their website is out of 100.
They then get recommendations on what they need to improve when it comes to:
Performance (30 points)


Mobile Readiness (30 points)


SEO (30 points)



Security (10 points)
Apart from helping small businesses tremendously, the Website Grader is the perfect example of building a free tool to collect millions of leads for your business.
Here's an excerpt by Dharmesh Shah, Co-founder of Hubspot about how their free Website Grader tool revolutionized the brand.
"A simple little tool that helped millions of people improve their websites — and in the process, helped HubSpot become a publicly-traded company [NYSE:HUBS] with over 15,000 customers and a market value of over $1.6 billion."
To learn more about their journey, here's the complete case study of HubSpot's multi-million dollar SaaS growth strategy.
---

4) Inbound Marketing Case Study: Drucker & Scaccetti
Industry: Accounting & Finance
About the company:
Drucker & Scaccetti (D&S) specializes in providing strategic tax, business and financial consulting to individuals, entrepreneurs, corporate executives, professional service firms and family-owned businesses.
Also known as The Tax Warriors®, they create tax strategies to support businesses and protect them from past, present and future tax battles.
The Tax Warriors at Drucker & Scaccetti spend significant time & resources in understanding the tax planning, finance and accounting service needs of each of their clients.
By doing so, they're able to provide customized solutions for every customer and eventually gain their trust.
This personal approach towards understanding and tailoring their services around their clients, is built on the foundation of inbound marketing.
In marketing terms, they've created unique buyer personas to understand their clients, demographics and pain-points in painfully great detail to delight customers with unparalleled services and support.
Why did Drucker & Scaccetti spend so much time defining their buyer personas instead of just focusing on a target market?
That's because people do business with people, not companies.
People want to be treated as people, not demographics.
The buyer persona creation process involves articulating in lengthy and specific detail, why that person is the best fit for the business.


Let's jump to the growth process that Drucker & Scaccetti underwent.
Before taking up inbound marketing, they were getting a mere 800 monthly visitors to their website.
Today, the company exceeds 14,000 visitors a month and has become a renowned leader in their industry.
When it comes to generating leads, they were hardly getting 0-2 leads per MONTH, which was indeed a grim scenario.
Fast forward to the current scenario, they're reaping almost 17 leads a month during tax season with a decent conversion rate.
Their inbound marketing efforts reflect even on their social media platforms.
They've acquired 200 new followers on Twitter & 100 new connections on LinkedIn which, for them, is a significant improvement since the dull days.

In a nutshell, these are the growth figures for Drucker & Scaccetti after they jumped on the inbound marketing bandwagon.
1,800% increase in monthly website traffic


1,033% increase in monthly leads



5,000+ blog subscribers
With such a massive subscriber base, the reach of their content is getting amplified and consumed by interested prospects and current customers.
They have attributed inbound marketing towards helping them win new, big-ticket clients for their business, which has picked up the pace like never before.
Here's the link to their complete inbound marketing case study.
---