Is this your reaction wondering how to increase sales while keeping your team organized, happy and productive?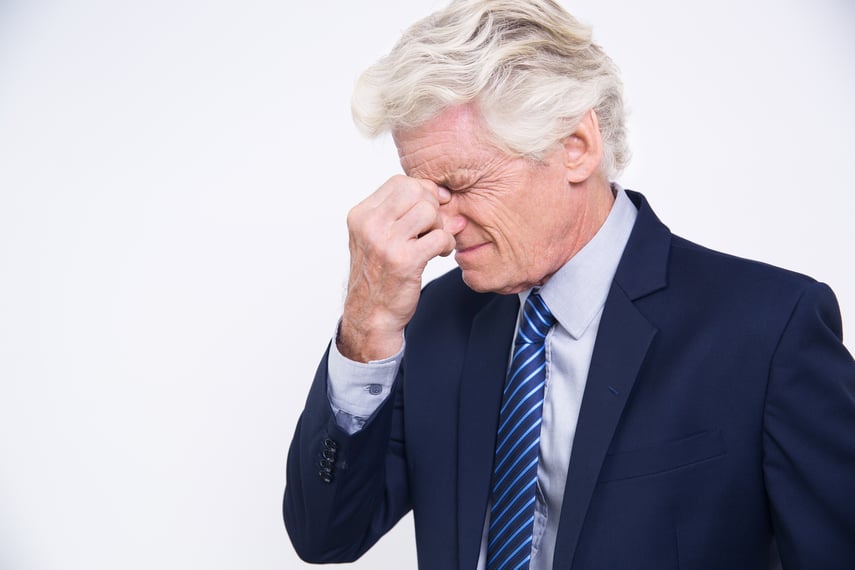 If you're the sales manager of a busy firm, you probably know how difficult it can be to keep your sales team in check along with ensuring that their targets are met on time.

Surprisingly enough, your sales team's performance is directly related to the usage of your CRM software.

Optimum usage of CRM software = Productive & happy sales teams

Let us explain that formula in a little more detail and show you how to increase sales using CRM.

In case, you're a little new to the whole CRM concept, check out our simplified article to help you get started with CRM.

Are you abreast with what CRM is and what it does? Good, because here are our CRM tips for busy sales managers with money on their mind:

1. Communicate well.
In a team, everyone's efforts count - coordinate your team's activities while assigning leads and conducting pitches. There might be various instances of receiving various calls from the same lead. Being engaged and informed is something every sales team deserves. By organising sales data through crystal-clear communication, your CRM software can help you streamline the entire process resulting in better utilisation of time and ultimately better results.

2. Organise your Sales Process.
CRM softwares such as Hubspot CRM, allow you to assign contacts and customers into the sales process cycle they fall under. This way, your team doesn't have to scuffle around trying to figure what stage of the sales process any given lead is at. Once you have an automated sales process in place, it becomes the cherry on top of the cake celebrating increased sales with the help of CRM.

3. Allocate sales resources optimally.
Allocation of sales resources depends upon the size of clients along with the level of follow-ups, servicing and account management required for each. Of course, as a sales manager, it is expected of you to speculate the amount of resources to be assigned towards clients. A great CRM software would help you identify and review the sales resources available along with assisting in the decision of "which one to assign to whom".


4. Track sales goals vs achievements.
CRM softwares aren't just for managing customer relationships - they're also essential for managing your sales team's targets, achievements and projects-in-progress. You can assign individual targets to your team as well as measure their performance against the set KPIs. In short, a reliable CRM can be a great indicator of your firm's sales force.

5. Share documents and resources with ease.
With the help of a CRM in place, your lead-hungry sales team can conveniently share sales-related paraphernalia enabling them to improve their performance and therefore dedicate more time in actively pursuing their targets. Save time, minimize effort and maximise productivity by adopting a CRM software that empowers you.

6. Get a controlled & effective reporting system.
More knowledge about the daily activities of your team helps you make better decisions to control the sales funnel of your company. By using detailed reporting functions in many CRMs, you can now track activities such as sales calls, time spent in travelling, lunches, and follow up calls. The time your team saves by being organised can be used for selling more.

7. Create landing pages to capture leads.
Major CRM providers enable you to create a form on your website that helps you collect data from prospective visitors who could be hot leads. That CRM compiles the list of leads, which would then be passed on to members of your team. This is your chance to say no to overcrowded, messy and disorganized inboxes filled up with confusing data on leads and customers. We recommend Hubspot as one of the best CRM platforms that makes life easier for any business.

8. Keep your important contacts updated & intact.
Organizations, especially small businesses, need to secure a lot of information that helps them generate cash flow to operate profitably. That data could contain details of the biggest spenders, the most trusted suppliers and promoters. Details of companies and the right person to reach out to, is a database is too critical if lost, misplaced or left out-dated. CRM softwares can help you with that by even detecting changes to your contacts' social media profiles and notify you accordingly, so that your train of accurate contact information doesn't get derailed.

9. Always stay updated using reminders and notifications.
Although the storage capacity of the human brain is limitless, we often tend to forget a lot of information - even the kind of information that shouldn't be forgotten. Many leads request for a face-to-face meeting followed by a request for proposal that necessitates a follow-up message. Now imagine that you are operating a team of busy sales ninjas who have meetings lined up for the entire month, with hardly any time to waste. That's when reminder and notifications step in to make their life easier. With the ability to set up reminders for meetings, follow up calls and miscellaneous tasks, CRM systems ensure that you are able to secure the chunk of business your team was so actively pursuing.

If you take advantage of the tips stated above to increase sales using CRM softwares, your sales team would walk out of office every evening looking like this: