Storytelling has always been an essential art of effective marketing.
It engages customers on a deeper level and builds long-lasting bonds of loyalty and top-of-mind recall.
With the rising popularity of social media platforms like Instagram, storytelling has become more accessible to both brands & consumers.
For the uninitiated, "Storytelling is the process of using fact and narrative to communicate something to your audience."
In this article, learn how 5 brands have used Instagram for storytelling and aced it.
1) Instagram's Aesthetics Act as a Canvas for Visual Storytelling:
When it comes to visual storytelling, the limit to your creativity is the sky.
Through the unique format of Instagram, you can use techniques such as creating one huge picture composed of several smaller images to make it more appealing to the reader's eyes.
This technique is called Instagrids.
Taco Bell's instagram account (below) is a example of visual storytelling.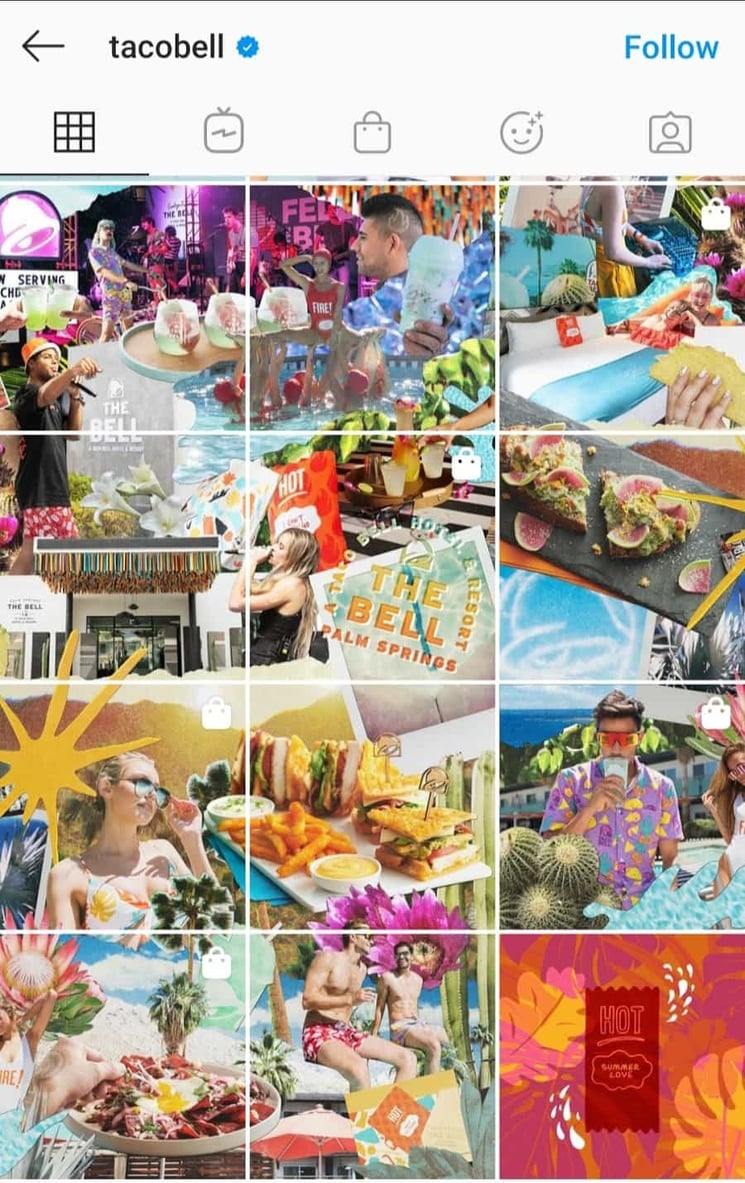 Instagrids help Taco Bell convey the brand personality in a lively and fun manner, while staying relatable to its target audience.
Its bright and colourful collage works like a breath of fresh air in the age of cluttered and salesy instagram accounts.
---
2) Rewarding Supporters:
By acknowledging its fans and supporters, Airbnb fosters a sense of brand loyalty and puts the "social" in social media marketing.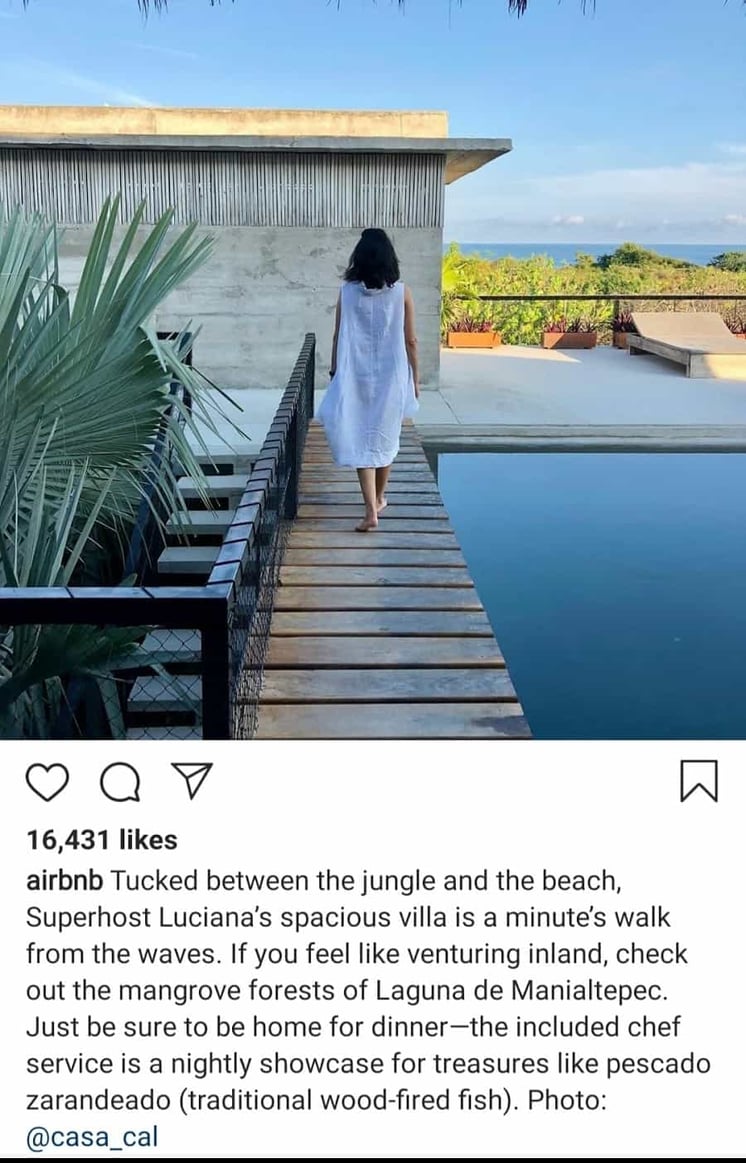 In this particular example of visual storytelling, Airbnb rewarded its superhost Luciana for spreading awareness of the brand and being a huge advocate.

To celebrate this, they partnered with @casa_cal and arranged a villa for her to stay facing the sea.

Further information about this collaboration is elucidated in the caption.

The villa's scenic beauty and unique selling points are demonstrated subtly. It conveys that the villa was:

Located near the jungle and the beach


If one were inclined to visit the mangroves forest, it was only a few minutes walk


A traditional style dinner would be served by the included chef
A post like that with a descriptive caption and a visually-pleasing image tells a very captivating story.


---
3) Making use of User-Generated Content (UGC):
User-generated content is a great tool for storytelling using social proof.
It operates on the power of referrals and is the glue that holds together customers and brands.
There's nothing better than an army of happy customers who attract their friends towards your brand with positive feedback and personal endorsement.
In fact, 70% of consumers trust recommendations from users of the product online.
Moreover, 92% of consumers are more likely to try a product if it's recommended by people they know.

BurtsBees is a great example of storytelling by sharing reviews from happy customers.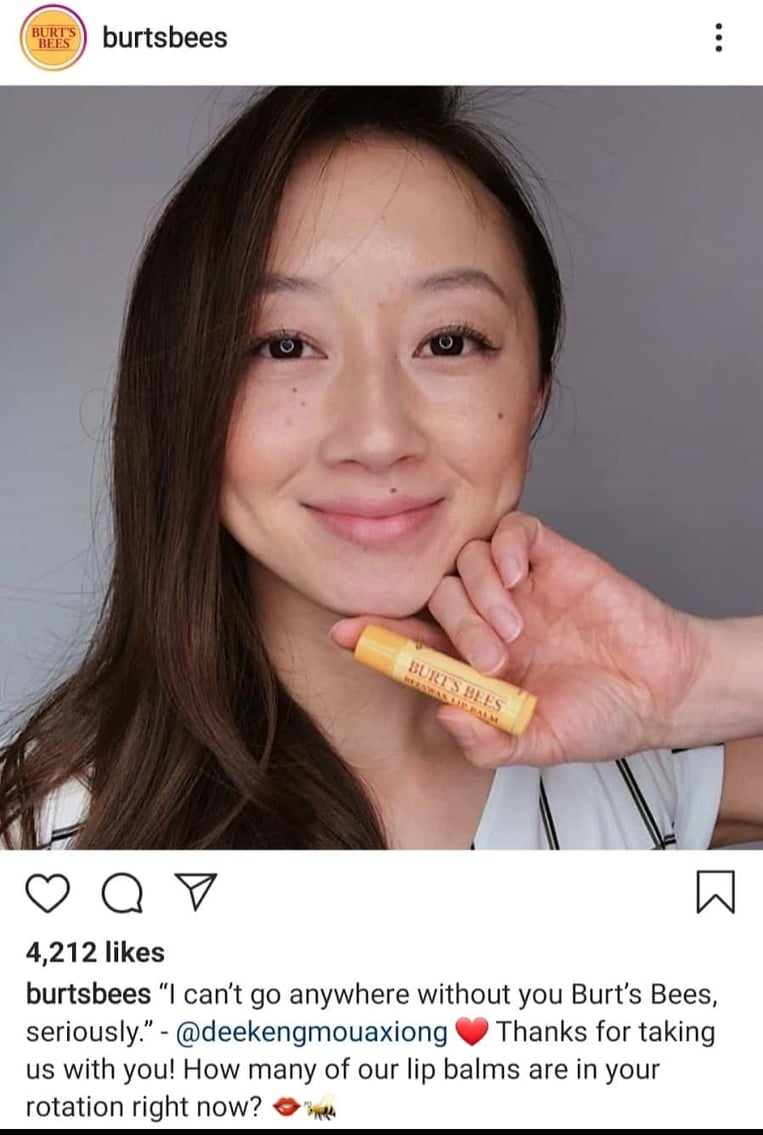 By reposting pictures of customers posing with their product along with a testimonial, BurtsBees is able to build trust faster and cheaper than expensive influencers.
Testimonials create a narrative among your potential customers about wanting to benefit from something that's proven to work for others.

---
4) Instagram Live to Connect on a more Deeper Level:
This approach works in the media format similar to Instagram stories, which is vertical videos, but here, everything is in real time.
Instagram Live is one of the best ways to connect directly with your followers and engage with them, while having full control of your content.
Apart from its popularity in storytelling, Instagram live is instrumental in engaging with your followers, getting live feedback, announcing new initiatives, driving collaborations and so much more!
Brands usually tie-up with celebrities and influencers in an Instagram Live to create content for their followers.
Take the example of this brand called, Boxed Water.
It partnered with The National Forest Foundation to plant 2 trees for every person that posted a picture of their product under the hashtag #retree.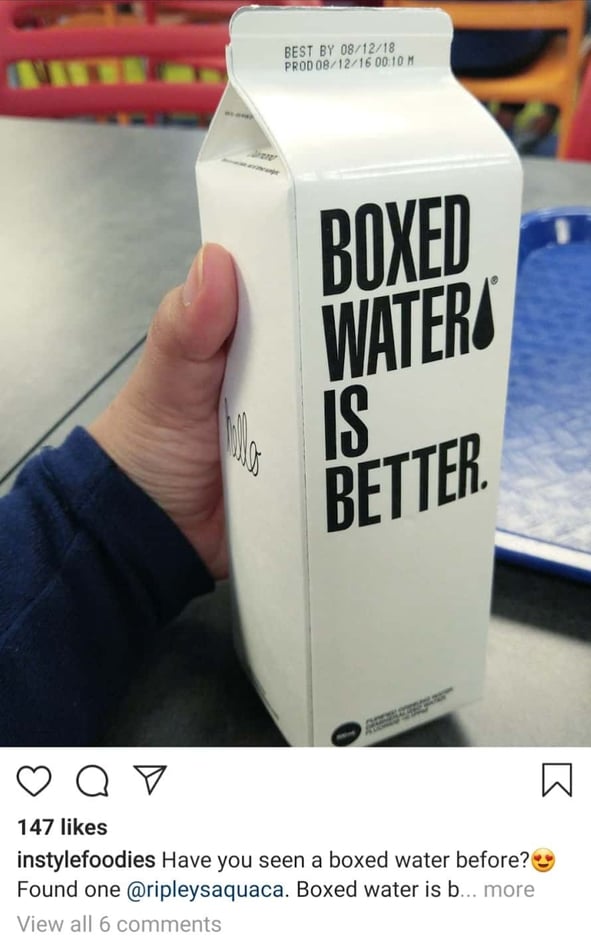 They were regular users of Instagram Live for communicating with their followers about the benefits of planting trees and conserving the environment by using Boxed Water.
As a result of the campaign, 2600 posts were shared with the hashtag #retree.
To take your storytelling efforts to the next level, it's crucial to partner with the right characters that imbibe your values and help amplify your message using their social power.
For example, a brand like Boxed Water would work with celebrities who regularly voice their opinions in favor of environmental preservation and saying NO to plastic.
---
5) Corporate Social Responsibility (CSR):
Giving back to the society and advocating positive movements is a key moral responsibility of businesses.
CSR activities aren't just for building brand awareness or whitewashing negative sentiments about your brand - It has a more humane purpose behind it.
It's about supporting the people who support you (customers) and have helped you grow exponentially.
Instagram has proven to be a great platform for CSR-related messaging deployed through storytelling.
Let's take the example of St. Baldrick's Foundation -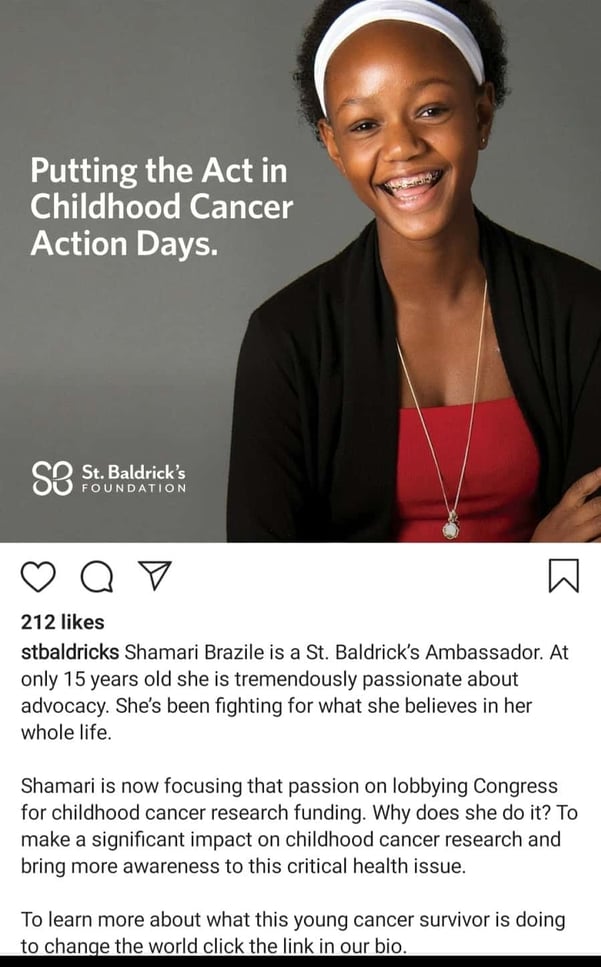 They highlight the brave, 15-year old Shamari Brazile's efforts for childhood cancer research funding and how you can learn more about her pursuit.
Not only does this post meet the "requirements" of storytelling, but it also serves the purpose of being transparent with the community regarding what the company stands for.
The above post is a fine example of emotional storytelling by making it genuine and upholding values that the community cherishes the most.
---
Conclusion:
Instagram is one of the many other social media platforms that can be leveraged for effective storytelling.
You'll get the best response when you have a compelling narrative and an audience that supports your cause (or messaging)
Here are some additional resources for further reading:
---