There's no doubt that marketing has evolved drastically over the last few years.
Gone are the days when marketing was more about advertising your products and services to the masses with the hope that a fraction of them would convert into customers.
In fact, marketing has now become an area of study that encompasses multiple disciplines into one evolving subject. Copywriting, analytics, research & creativity are some of the most in-demand skills for every modern marketer to possess.
Marketing pitches have evolved from static illustrations to interactive & experiential forms of promotion and lead nurturing. The modern marketer needs to revolutionize his/her set of skills to get up to speed with the advancement in industries around the world.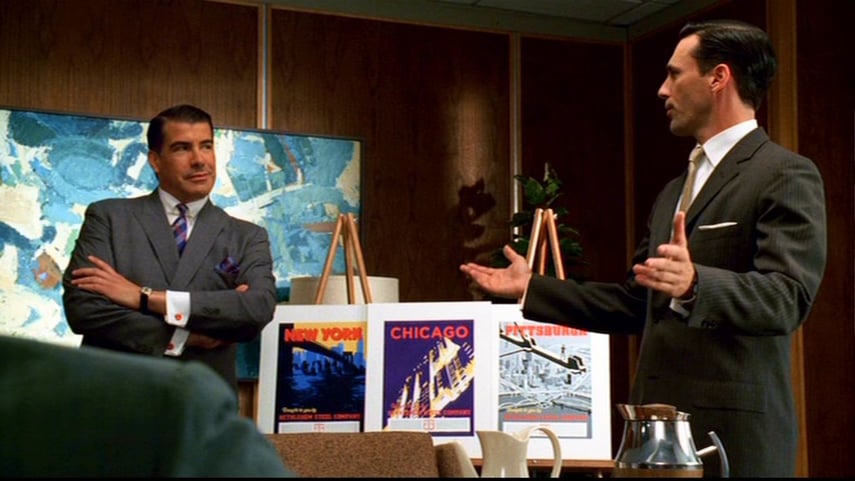 Although Don Draper (Mad Men, anyone?) may have created the ultimate image of a slick marketer, his persona is slowly being replaced by young professionals with multi-faceted skills who experiment and execute winning campaigns.
Let's move on to what you really need to know – how do you actually learn the new art of marketing that's trending all over the world. I'm referring to Digital Marketing, or the method of marketing online through a variety of channels.
Based on my expertise & through observing trends, I can confidently state that 2017 has been a great year to become a digital marketer. If that doesn't sound very convincing, check out the image below. The figures speak for themselves.

The chart above (courtesy Smart Insights) is a testament to the rising demand for digital marketers and how it will affect education and hiring trends.
My recommendation is to jump on the digital marketing bandwagon as soon as you get the chance because it's an industry exploding with opportunities for the perfect candidate. The demand for the best online marketers is more than double the supply of qualified individuals in the market.
If your current marketing role lacks digital essence, now is the right time to study, master and practice this art as soon as possible, before there's an influx of such talent all over the industry.
The hiring trends for 2017 showcasing the increasing popularity of digital marketing professionals is displayed below (thanks to SmartInsights again)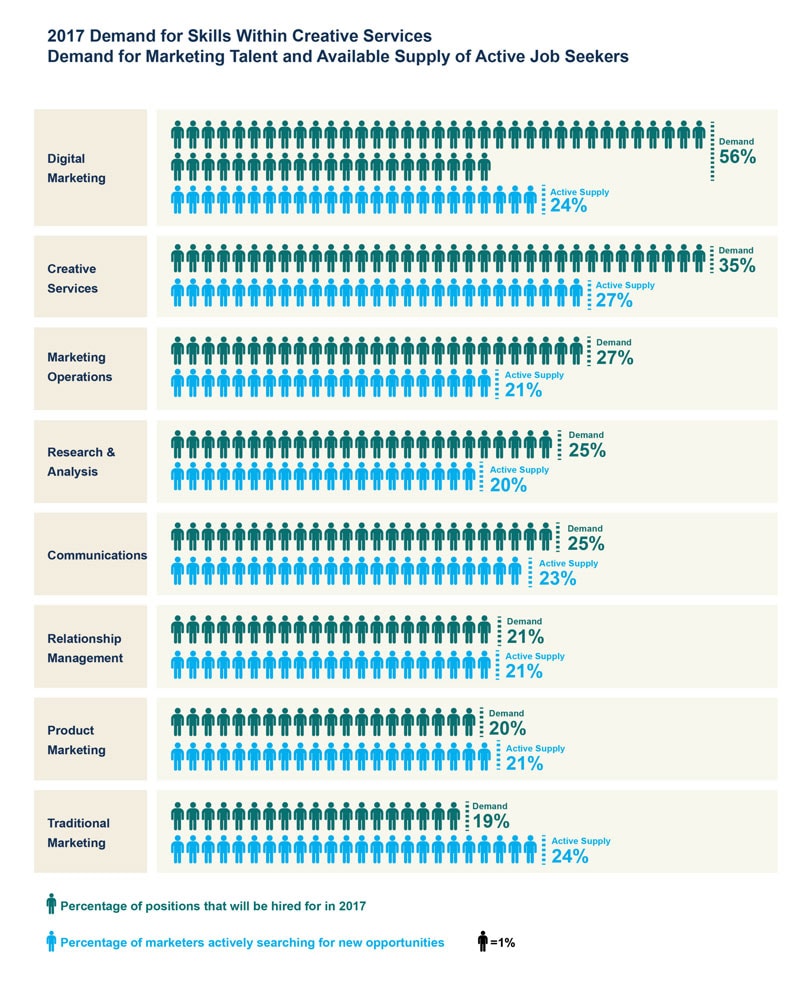 As you can see, the demand for digital marketers is the highest as compared to any other professionals in the industry!
There's one thing in common among all the images I've shared above – All of them point towards gearing yourself up by acquiring new skills through additional learning and training.
---
So without further ado, here's our list of digital marketing courses in Dubai that'll certainly give you an edge in this highly competitive market.
(Just FYI – this is a non-sponsored article, which means all this data has been gathered through research in order to present the best content to you)
This training academy is Google Certified and packs a serious punch with its Professional Certification in Digital Marketing. Don't worry about the level of your skillset before attending this course – it's designed for beginners, marketing professionals as well as entrepreneurs.
Learn more about this course here.
---
The Institute of Sales & Marketing
What course/s do they offer: Digital Marketing Essentials
Apart from providing a thorough understanding of key digital marketing tools and the opportunities, this course also introduces you to inbound marketing (the "pull" marketing tactic). By covering a spectrum of topics, this course is an ideal foundation stone for your digital marketing career.
---
They offer a 4-Day Digital Marketing Training Program that covers most of the modules you need to master.
Here's their website's digital marketing course page.
---
Informa is a well-known brand in the UAE that deals with conferences, trainings, events & exhibitions. With a multi-industry prowess, their courses are worth reviewing.
To request your brochure, simply fill out their online form here
---
With the option of a Professional Diploma, Postgraduate Diploma or Masters in Digital Marketing, this institute also provides a "Certified Digital Marketing Professional" certificate at the end of the course.
Their Professional Diploma in Digital Marketing promises an in-depth understanding of successful strategizing and implementation of powerful digital marketing campaigns using social media, search marketing and much more.
Find out more here.

---
Being one of UAE's leading co-working spaces provider, Astrolabs also offers a super-charged Digital Marketing Track course that's guaranteed to give a successful launch to your digital marketing career.
View more details about their course here.
---
Although they don't offer a complete digital marketing course as an integrated package, their social media marketing course is worth checking out. They're big on design, film, music & development training courses.
Check out their social media marketing course by clicking this.
---
Being a provider of a multitude of certifications, Morgan International's Certified Digital Marketing Professional Course looks promising for digital marketing managers of the future.
View more details about their course here.
---
They offer the CDM (Complete Digital Marketing) Course that's UK Accredited. Their step-by-step approach to teaching online marketing is beneficial for business owners and non-marketing personnel.
Here's the direct link to their course page.
---
Located in JLT, this institute provides something called the Digital Marketing Expertise Masterclass. Although it's a 3 day course, the amount of content they've managed to pack within that course is commendable.
Check out the complete details of the training program here.
---
A special shout out to Yasir Zahoor from Insights Marketing. Yasir is a highly experienced Google Partner Academy Trainer and has trained more than 5,000 students and professionals, through workshops, seminars, and webinars. He offers
training in Digital Marketing, Social Media Marketing and Google Adwords.

You can book your spot at his next training session
here.
---
On another note, if self-learning excites you more than attending training programs, then our article on getting started with digital marketing is the right refresher to get you mentally prepared for this exciting industry.